SITE OVERHAULING
Reliable Power Systems has a global reputation for service excellence and customs support. In addition to servicing and commissioning our own products, our dedicated service team also offers technical and spare support for a wide range of our products originally manufactured by other various manufactures in this sector.
Service at your door steps is a new service launched by Team Reliable with fully equipped with mobile workshop to provide services at your door step in Delhi/NCR.
Preventive maintenance is most important activity for trouble free operation and uninterrupted supply of power. Annual maintenance contract is the preventive maintenance conducted by us for our customers. AMC plan involves periodic maintenance of equipments conducted on quarterly and on annual basis.
We also under take A.M.C. for different type of transformers including unitized substations of any make. Annual four Visits are planned at site by our Service Engineer & technician team for Periodical maintenance of the Product. Few maintenance Points are as below:-
1. FOR QUARTERLY VISITS :-
I. R. Value check; To attend oil Leakage check magnetic balance, Inspection of HV & LV Porcelains, & metal parts checking of OTI, WTI, PRV, B. Relay, O.S.R, Radiators ,Contact Surfaces at HV & LV side, Ventilation For cooling etc…
2. FOR ANNUAL VISITS:-
Taking out main Cover, Sludge Removing by oil jet, inspection of tap changer, conservator, oil Filtration for improving B.D.V. & I.R. Values.
Note:-Replacement of oil and defective components will be done at extra cost.
Do not hesitate to call us!

Email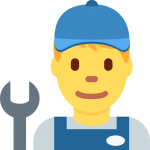 We also undertake overhauling / AMC of
Rectifiers
Automatic Voltage Stabilizers (both high voltage & low voltage)
Oil & Air cooled Transformers